Diving
Diving
For Meandre Technology, the diving activity includes "classic" diving, teak diving and cave diving.
A lamp of 3000 lumens (about 300W) which weighs less than 600g with the big battery and 430g. with the small battery, for a range of 5 hours in full power and 140h mini (big battery), which can be used in water up to -150m and in the air ...
This is the challenge we have met.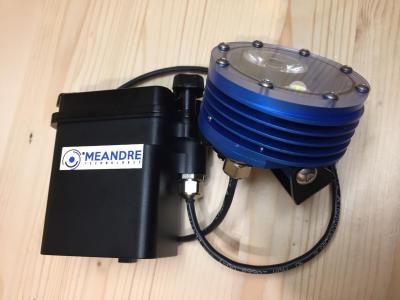 Our lamps were initially designed to withstand the constraints of caving activity. Then, in a second step, we worked on the underwater pressure resistance part.
We have made every effort to obtain reliable reliability: High-pressure box tests for cable glands, scrupulous respect of the standards concerning the dimensioning of the joint housings, simulation on a software of RDM (Resistance of the Materials) by an engineer materials for the push button.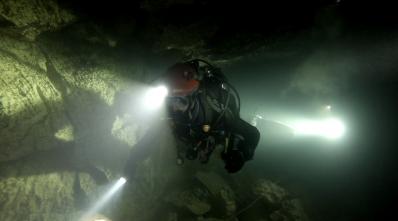 Meandre 1.0 model
Then tests were done by divers (caving and suba) deeper and deeper.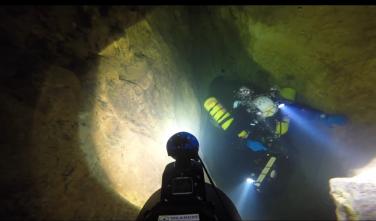 Explo 1 model
Lamps:

For diving, we recommend our model Explo 1. the 2 led 120 ° and 10 ° allow you to adapt your light source according to the conditions.
The wide led provides a very homogeneous lighting throughout your field of vision. You will be able to vary the power thanks to 3 different modes. (100, 300 and 1500 lumens).
The 10 ° spot provides 1500 lumens. It allows to see far when the water is clear and also not to generate a sail in the case of troubled waters.
The 2 led sets make it possible to exploit your Meandre lamp exploits 1 to the maximum of its capacities with a luminous flux of 3000 lumens. This lighthouse is guaranteed to reach -150m in sea water or sweet water.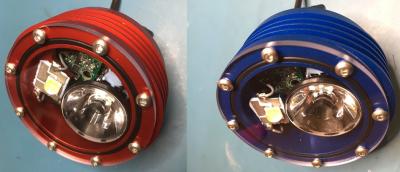 Explo 1 models
But you can also use our model Meandre 1.0
This model has the advantage of providing a very homogeneous light. Ideal for video and photography, it illuminates far and wide. However, in case of murky water, it is better to provide a second spot lamp 6 °.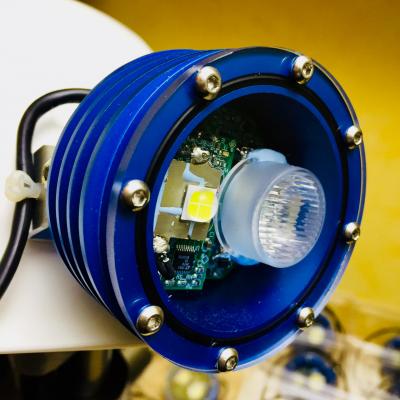 Meandre 1.0 model
Power supply:
We propose 2 versions:
a battery pack version 3 cells 2.6Ah and a battery version 6 cells 5.2Ah
The autonomies and all the characteristics are detailed on the Datasheet page by clicking on Datasheet below:
Datasheet of Meandre Technologie products
Lamp junction to battery pack:
Also, our lamp can be delivered in several versions:

1-A lamp version connected directly to the battery box by the power cable.
Choose the caving kit, cave diving 2.6 or 5.2 in the shop.
2-A version with an IP69 connector between the lamp and the battery box. This connector is like the lamp, given for -150m in immersion. This version allows to separate the battery from the headlight for example to insert our extension and thus be able to deport the battery. The standard extension is 1m10 long. It is provided in the kit.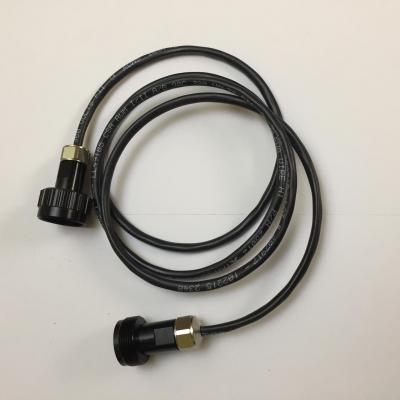 Choice caving and diving set with IP69 connector 2.6 or 5.2Ah battery in our shop
Fastening of Meandre Technologie lamps:
we propose a Meandre-Gopro interface to fix the lamp on Gopro equipment.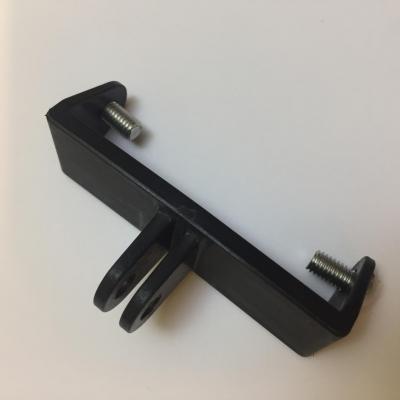 "Gopro" interface
We also offer different mounting plates that you can use or adapt according to your own equipment.