Professional headlamps
Professional headlamps
Our lamps are not just for sports and leisure activities.
Because of the exceptional and unique performance, our Meandre 1.0 for example, is already used in the heart of nuclear power plants for penetrant welding expertise.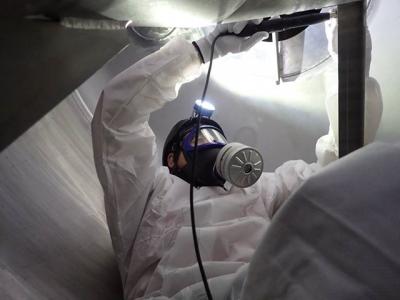 No need to use extension cords and heavy and bulky equipment. With just over 500g and autonomies that keep a day full, you will save time, ergonomics while having adequate light.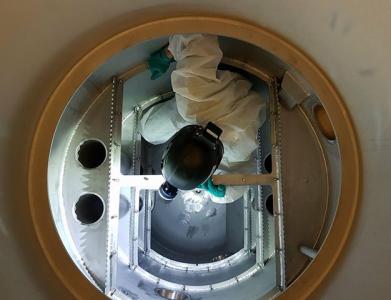 The flicker frequency used to regulate light output in Modes 1 and 2 is set at 1500Hz in accordance with the recommendations of IEEE Std 1789 - 2105 to improve visual comfort and to allow shooting of low power modes. with most digital cameras.
Our lamps are also intended for cordists, building workers, craftsmen, assembly technicians in industry and shipbuilding, maintenance agents in the construction industry, industry, naval etc. etc.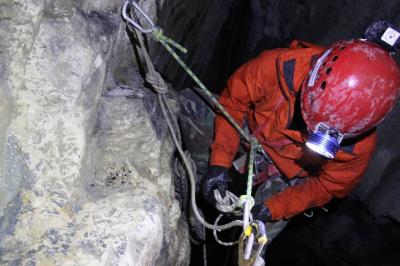 Still, the lighting power, autonomy and weight are the highlights of our lamps. Take for example a kit Meandre 1.0 or EXPLO 1 in 2.6Ah.
The most used modes being modes 2 and 3,4 the autonomy in mode 2 is of the order of 13h under 300 lumens and in mode 3 or 4, 4h30 of autonomy under 1500 lumens.
This kit (lamp, wire, box + battery) weighs only 420g. You can double the autonomy with 5.2Ah kits for a weight of 580g.
CUSTOM ...

You have constraints and you can not find adequate portable lighting? Based on our models, we can adapt and modify them to meet your specific needs.
Our R & D center and our small structure give the possibility to be flexible and especially very responsive. Our suppliers with whom we work jointly always answer us with hyper competitive deadlines.