A Pro Wide lamp, a 6-cell battery box, all assembled on an aluminum support.
Take your light wherever you want: in your confined spaces, in water up to -150m, on your demanding sites. The block fears nothing, neither water, nor mud, nor dust, it can be fixed on a flexible tripod or not.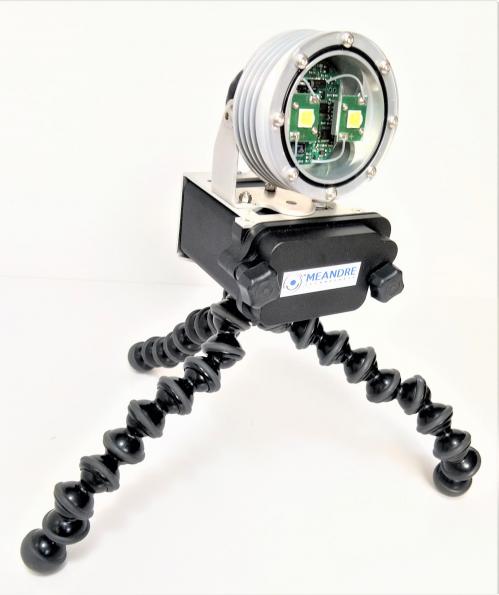 Thread: standard camera tripod 1/4 20 UNC (diameter around 6.5mm)
Overall weight: 650g
The characteristics of the lamp are those of the headlamps EXPLO 1 model.
Dimensions: height 135mm, width 100mm, length 100mm